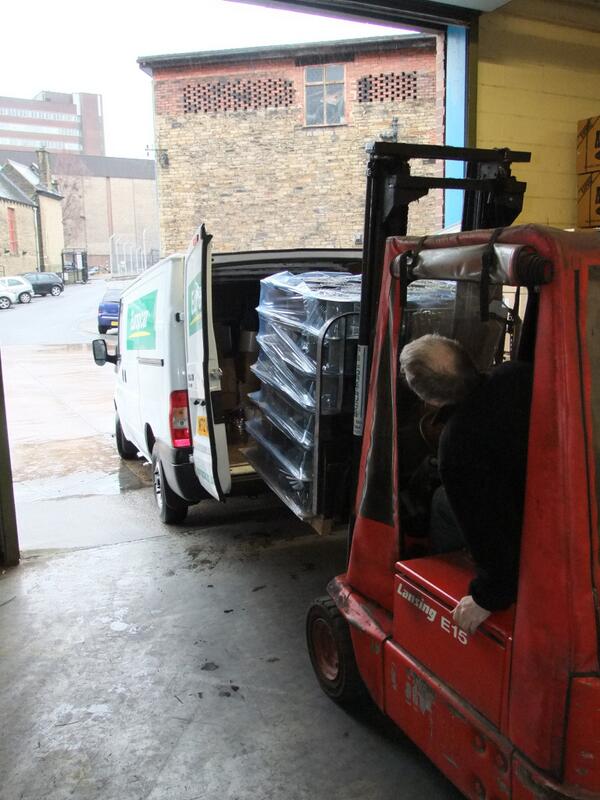 Scrap-Store Creative Waste Donations
March 13, 2014
Here at Hewitt & Booth we continuously monitor and actively reduce our energy usage and levels of waste. The protection of the environment is the most important responsibility we have external to the company and as a result, we are always looking for ways to reduce our impact on the environment and if possible, benefit the local and wider community at the same time.
We are now working with a number of scrap-stores from the local area and further afield to try and ensure that our levels of waste are kept to a minimum. Scrap-stores use industrial waste and seconds for creative play with groups of children, they collect the waste free of charge and then allow children to get creative by turning the waste into whatever their imagination will allow! Not only does this mean that our levels of waste are reduced, but it also helps children and young adults in the community have the ability to be able to be creative, without the need for expensive art and craft materials where there is very limited public funding.
Some scrap-stores also operate shops, which sell the industrial waste as well as standard craft lines for a small profit, which then goes back into the business to fund the great work they do…the majority of scrap-stores are registered charities!
If you are a scrap-store and would like to come and have a look at what we have on offer, please get in-touch and we can arrange a visit. Similarly, if you are an individual in need of a scrap store, please contact us and we can put you in-touch with your closest store, or alternatively you can visit the link below:
http://scrapstoresuk.org/index.php?option=com_comprofiler&task=userslist&listid=4&Itemid=75