Industrial Uses
Uses & Applications
We are Hewitt & Booth, manufacturers and innovators of pipe cleaners since 1922. Our technical knowledge in the production of flexistems for specialist industries has meant that we are a popular choice for plumbing supplies companies, needing tools to help minutely clean fittings used in industrial activities. We work hard to closely match the technical specifications for a fail-safe product, supporting the industry.
Alexander Brown & Co, Glasgow
Alexander Brown & Co. have approached us at Hewitt & Booth to supple Fleece Flexistems of varying diameters to dry the inside of their pipes and fittings for when they have been degreased. This degreasing is an important part of the manufacturing process which involves the pipes and fittings being cleaned meticulously to ensure there is no contamination from loose debris and dust. This is essential as some Alexander Brown fittings are used for laboratory work and similar practices.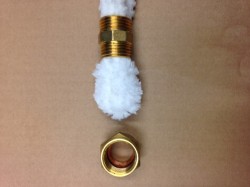 Established over 40 years ago and still run by the Brown family in Glasgow, Alexander Brown & Co. are specialists in the field of plumbing fittings. They have built up working a knowledge over the decades to be able to offer solutions to any possible plumbing problems. Also trading as 'The Plumbers Merchants' they hold an extensive range of stock in order to have any fitting in store and are able to despatch to customers in the fastest possible time.
www.theplumbersmerchants.com