Tech Specs
Having trouble? Not so technical? Give us a call on: 01484 546621
Pipecleaners or Flexistems are quite simply made up of two lengths of wire twisted together to create stability and strength, trapping the yarn that makes the pile.  The pile is then cut to make the required diameter of stem.  There are however numerous permutations of wire, yarn, length, diameter, colour and getting the right combination is our skill, learned and practised now over 100 years.  We estimate that we can do over 7 million possible variations, and we will use our experience to sample and make the right combination for you.
Wire: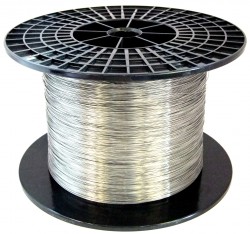 We use different wires depending on the application. For example a craft stem will probably need to be more flexible than a stem used for cleaning small bore tubes.  Annealing is a process applied to the wires to make them more malleable and less brittle.
Wire:
We are able to source bespoke wire for your products if necessary. Get in touch!

Lengths: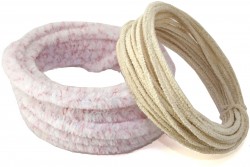 We have cutting machines that can cut Pipecleaners and Flexistems to your required lengths
The current lengths that we do range from 2 cm right up to a coil of 50 metre. 
Widths:
Likewise we can alter the width of the pile, from 4mm to 40mm on chenille / polyester and from 3mm to 8mm on cotton.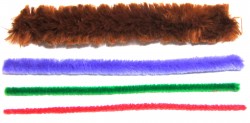 Shape:
We can alter the shape of the pipecleaner or flexistem and currently do conical (tapered), cylindrical and bump stems.

Yarn:
Our yarn selection enables diversity in our Pipecleaner and Flexistem products, whether you require a soft or hard clean.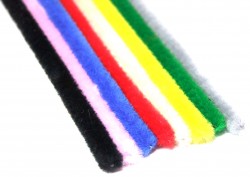 Chenille (Polyester) – Used mainly in craft, to create a multitude of different stems.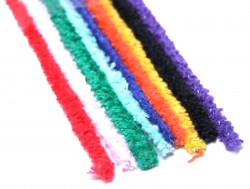 Cotton – An economical pipecleaner choice popular in the craft, smoking and garden ties markets.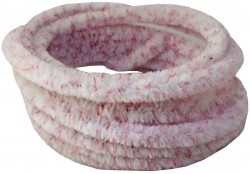 Monofilament / Bristle – Giving an abrasive feel and finish, this flexistem is perfect for removing stubborn deposits, frequently used in the medical and smoking markets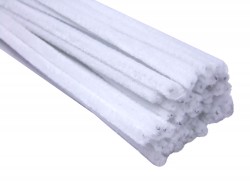 Microfibre/"Fleece" with multi-end filiaments, giving very soft and absorbent flexistem properties, mainly used for medical and precision cleaning and polishing applications.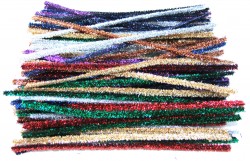 Metallic Yarn – Used to create festive tinsel craft pipecleaner stems.
Glo' in the dark– For fun, specialist use, craft and children.

Colours:
Cotton: In cotton we have 13 standard colours. We can mix them and use up to 4 colours at a time – and can even do duo-tone cotton stems.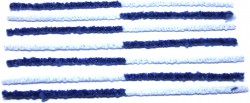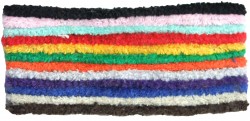 Chenille: Our standard chenille colour range runs to 40 colours, including 5 fluorescents.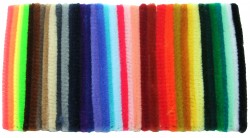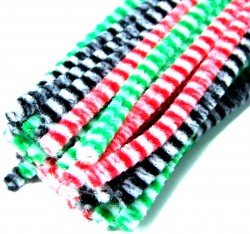 We can run more than one colour at a time, creating a stripe effect and can even run a Lurex tinsel yarn through to give a hi-lite effect.