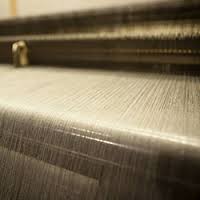 Pipe cleaners used for threading in the Textiles industry.
November 12, 2014
Here at Hewitt & Booth our pipe cleaners are used in all kinds of industry sectors, including, craft, engineering and medical. But one that might not be so obvious is the textile industry.  We have noticed that we are receiving orders from several textile businesses, both here in the UK and from Europe.
Abraham Moons & Sons Ltd.
Hewitt & Booth pipe cleaners are used in the spinning department where the wool yarn is prepared for cloth weaving.  The pipe cleaners are used as a tool to re-thread a broken end back through false twist tubes, reconnecting the thread back onto the spool of yarn.
Known now as 'Moon' this UK manufacturer of luxury wool from Guiseley near Leeds has a rich heritage having been established in 1837.   The business flourished during the Victorian Era and by 1890 was exporting goods to Western Europe and Japan, with the newly built railway to Leeds that ran behind the mill. Nowadays Abraham Moons focus on the luxury clothing market, making high quality garments for Burberry, Paul Smith and Ralph Lauren among others.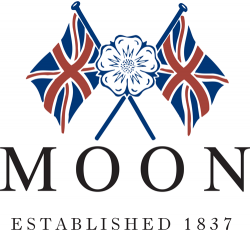 Jamiesons of Shetland Ltd.
Jamiesons use Hewitt & Booth cotton pipe cleaners for passing thread down through the false twist tubes in the spinning machine, the suppleness of the stem allows the thread to be pushed through easily and safely without needing to place hands in the machine which would be a danger to the engineers working the machinery.
The family business was established in the early 1890's by founder Robert Jamieson and are especially known for their quality and feel of yarns and tweeds. Five generations later the company, now run by Peter and his son Garry Jamieson still make exclusive Shetland knitwear, yarns and fabrics to premium stores and boutiques worldwide.
In 1978, after initial doubts over whether Shetland yarn alone could be machine spun, 3rd generation Bertie accomplished a 100% Shetland yarn capable of machine spinning. This extensive development of the yarn was the springboard for the company's success over the last 40 years.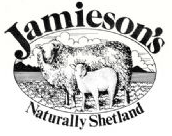 Overseas
In Belgium we have two textiles companies, Delbushay and Belgium Textile Services that use our pipe cleaners on old spinning machines.  The pipe cleaners are used to help introduce the yarn roving into the spinning/drafting tube at the beginning of the production process.