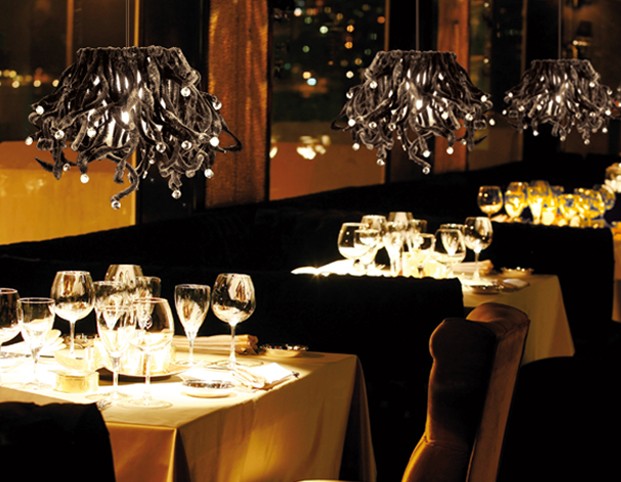 Hewitt & Booth Goes High End Design with Eltorrent
November 26, 2013
We are constantly amazed by how far our pipe cleaners travel, and how they are used out in the big wide world.
In a small workshop in a country house in Mieres, a town in the Pre-Pyrenees between Barcelona and France, is a company called Eltorrent. Since 1997 they have been channeling their inspirational setting in the heart of the countryside to produce the most innovative lighting designs – models based on organic and natural shapes, created by Eloy Puig.
One such product, a table lamp named the Kooralbyn, has been created utilizing Hewitt & Booth's finest quality chenille pipe cleaners. With a chromed and black graphite base and a black chenille and Swarovski crystal lampshade, the result is a stunning piece of furniture which just goes to show how many different ways our products can be used.
Eltorrent creates and produces a wide range of interior lamps – all kinds of decorative luminaires that adapt to any space thanks to their materials and artistic finishes, for contract projects, both public and private. As a result of Eltorrent's effort and dynamism, they are now represented in more than 47 countries.
Whatever you want to use our pipecleaners for, we will listen to your requirements and, using our many years experience, work hard to get the product just right for you.