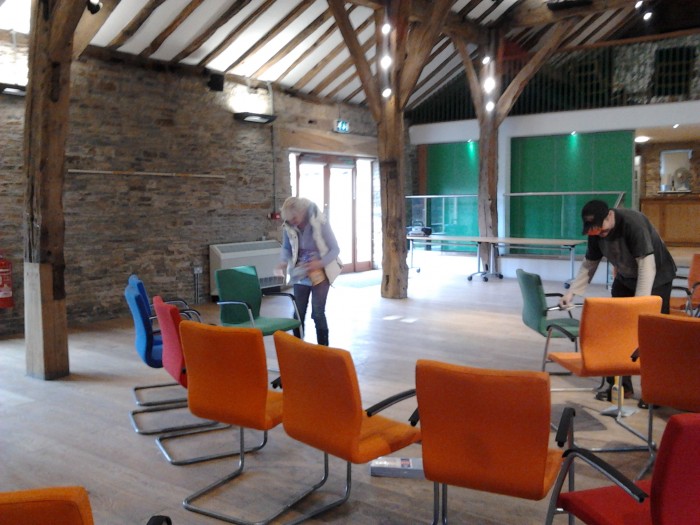 Hewitt & Booth Volunteers at Northorpe Hall
January 10, 2014
We are always looking for ways to help the local community and as a result we offer all our staff the opportunity to take paid time off to volunteer for local charities and community events.
Our most recent charitable work was at Northorpe Hall, a charity supporting children's mental and emotional health in Kirklees. They support hundreds of local children and their parents every year, providing counselling, mentors and confidence building activities to help children grow strong and well. This charity was particularly special for us, as one of our staff uses their services on a regular basis for her daughter.
During the charity day, four of our employees took time out of their busy pipe cleaner making schedule to perform maintenance tasks on the Northorpe Hall premises. The charity relies on this kind of work to keep their facilities up to date, which is essential to be able to give children a safe, vibrant and enjoyable experience whilst undergoing counselling, or similar treatment.
The four employees helped paint and decorate some of the counselling rooms as well as clean and disinfect conference chairs that are used for special events such as weddings, and themed restaurant nights. These events are essential for funding the charity and as a result Northorpe Hall make sure their events hall is in pristine condition.