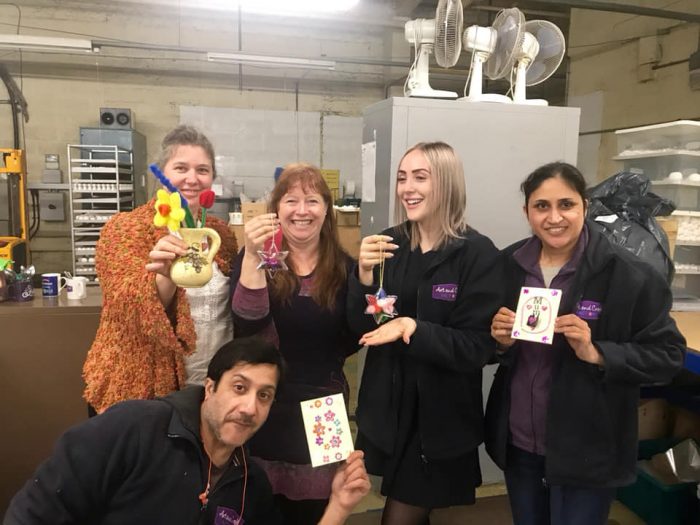 The team gets crafty for Easter
March 20, 2019
Our Warehouse Manager, Janet, arranged for the entire team to get together and get crafting some Easter decorations and gifts for families and friends. The team spent an hour getting creative using our British made pipe cleaners, pom poms, sequins plus lots of our merchanted goods.
Staff from other companies in the group visited us to join in the fun and together we created a display of seasonal creations.
Happy Easter from Team Hewitt & Booth!