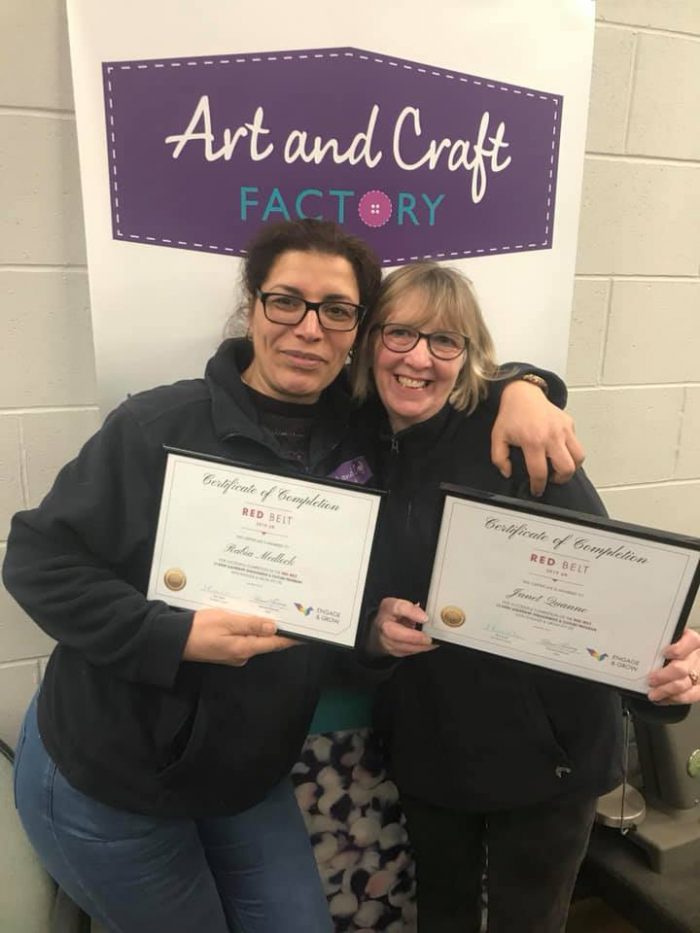 All things engagement for Rabia and Janet
February 6, 2019
Our Warehouse Manager, Janet, and operative, Rabia, spent 12 weeks on an engagement programme with other companies in the group. Throughout the 12 weeks, both Rabia and Janet attended engagement training and were set tasks to complete within the team for each following week.
Tasks included craft hours, group quizzes, improving communication techniques and finding ways of getting the team to work even better together. After 12 weeks, both completed the course successfully and were awarded with the Engage & Grow certification.
Well done Janet and Rabia!